Brian DeLaurenti and Jonathan Dahl, known throughout the Internet and parts of the world as The Gay Beards, are best friends. Brian grew his beard first on a whim, and then Jonathan joined him because best friends do everything together.
One of those things was art and another gardening. They decided to do both together and were photographed with flowers in their beards. They posted them on Instagram and were soon a sensation. Since then they've put everything in their beards from glitter, a kale salad, Legos, Fruit Loops, cocktail umbrellas, feathers, french fries, cereal, Peeps, Christmas ornaments and a host of other things.
Since I've joined the ranks of the very bearded, I've been wanting to do some fun stuff with it and these guys are inspiring me. I asked a friend of mine, Noah, to see if he could find out how they get all that stuff to stay in there!
This is what he found out….
For glitter, they simply apply beard oil to the beard first and then basically douse the beard in glitter.
For things like ornaments or hanging objects, there is a bobby pin at the back of the object that clips onto the beard and allows it to hang.
For flowers, they don't use beard oil because it causes slickness and keeps things from sticking, but use beard balm and a little hair spray for stickiness, they use thin-stemmed flowers and leave about 4 inches of stem attached to the flower, they simply stick them into the beard.
But what I don't understand is how this would work past them taking their photographs. I've used these products and love them, but I don't think I could out that way without the stuff all starting to fall out/off. Except maybe the bobby pin thing, but where do you even find anything like that.
Because if I am going through all the time it takes to decorate my beard, I want the stuff to stick. I want to fill my beard with plastic spiders for Halloween and little Christmas ornaments. I think I am going to go to this costume place this Friday and look at spirit gum and find out how difficult it is to get out of the beard. Using that would allow me to stick all kinds of things in my beard!
And if you have any ideas, let me know!
In the meantime, just look at all these gorgeous beards.
Love and Kisses,
BG "Ben" Thomas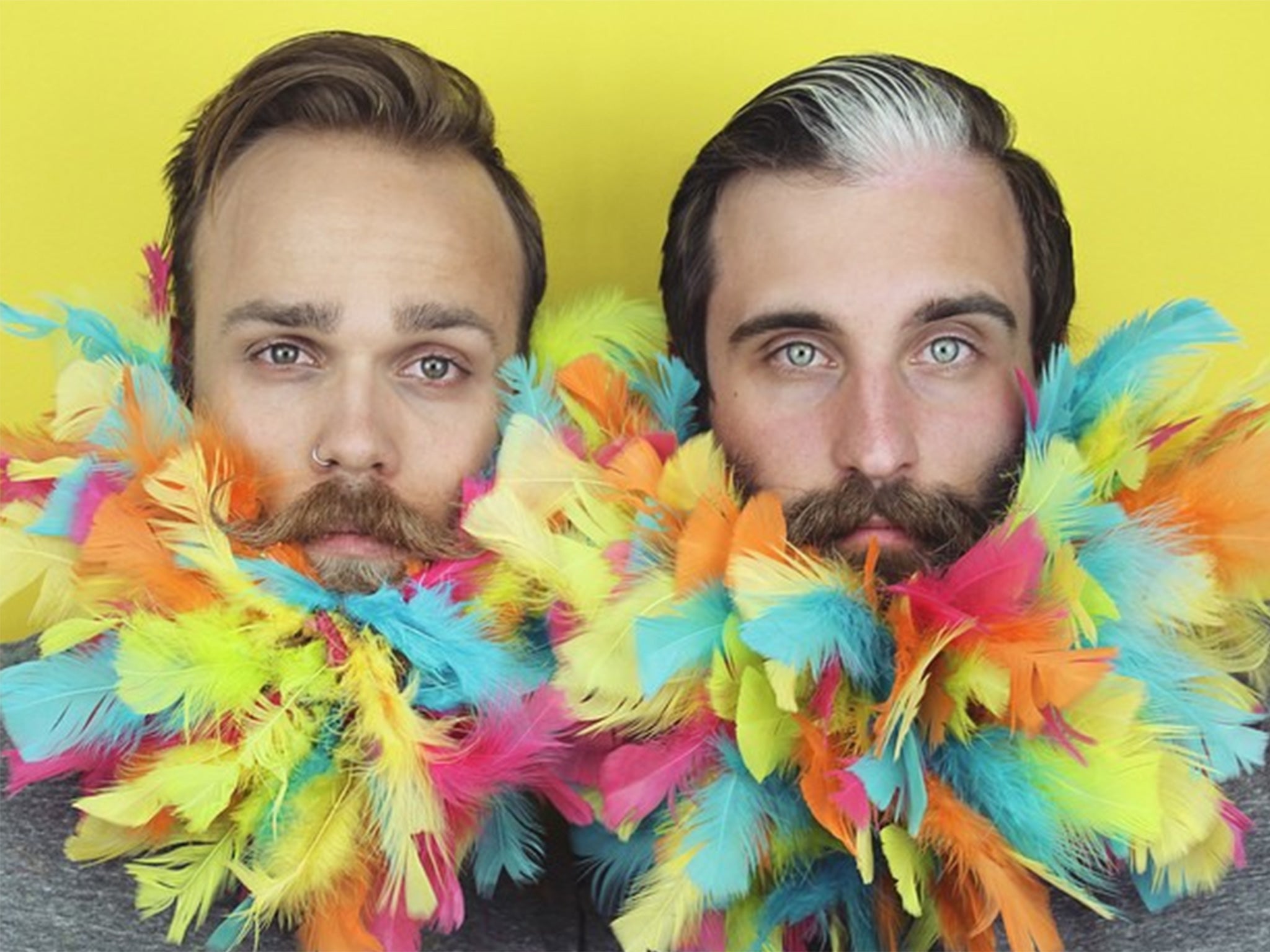 You can find their Instgram page!: https://www.instagram.com/thegaybeards/?hl=en